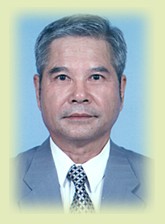 Originator: C.B.Sheu
Address: No.67.Alley35,Lane193.Chong Cheng
N. Rd. Shan Chung City Taiwan R.O.C.
Tel: (+886-2-)2989-6866 . 2982-3678 .
(+886-2-)2986-7024 . 2986-7720
Fax: (+886-2-)2985-8021 . 2986-8701
Household Applications:
Applicable to coffee madders, electric bowls,
electric stoves, electric ovens, electric irons,
water heaters, water boilers, water drinking machine,
B-B-Q stoves, roasters.

Industrial Applications:
Applicable to chemical material dryers, textile dyeing, textile transferring, plastic injection molding machine, mold heating, chemical/plastic leather foaming, printing, striping, metal extrusion, food processing, wood processing, electric coating, all kind of oil and liquid heating.